Fabrication of new and special order buckets
Total rebuilding of buckets
Line boring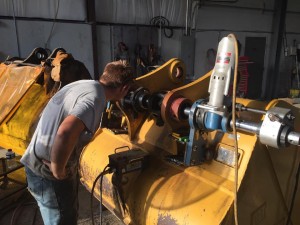 Total rebuild of buckets
Adapter replacement
Bucket Rebuild:
| | |
| --- | --- |
|  Rock Trucks & Articulators | |
 Truck bed linings
Frame repair
Liner Replacement of a Euclid R-50 Before and After
 Bucket repair
Boom and stick repair
Installation of fork brackets
 Rebuilding of wheels
Packer feet and paddle replacement
Belly pan repair
 Repair and rebuilding of buckets
Boom and stick plating and repair
Installation of hydraulic and manual thumbs
Windshield guard fabrication
Stick and boom repair of a Cat 345 Excavator:
 Bowl liner installation
Apron repair
Push gate repair
Mold board replacement and repair
Replacement of push plates
Repair of a Cat 615 Scraper Neck
 Replace weld-on bits
Hard surface blades
Repair and replace wear strips and plates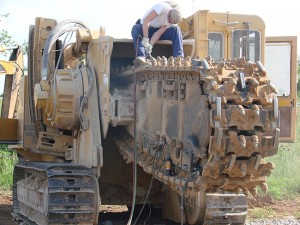 Installation of sweeps
Limb guard installation
Blade liner installation
Push plate installation
Custom fabrication of brush guards, limb risers, screens, etc.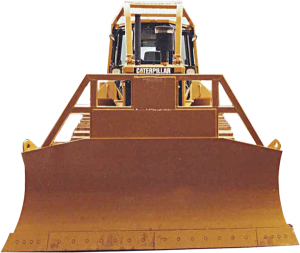 This D3C c-frame suffered from major cracking due to excessive twisting. We repaired the c-frame 100% and returned it to a like-new state.
 Fabrication of feeder boxes, chutes, guards, handrails, etc.
General welding maintenance on all types of crushers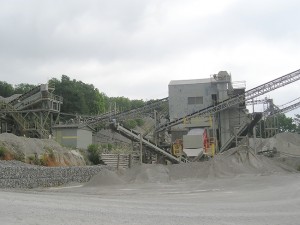 Custom fabrication of heavy-duty cat walks
Body repair of all types
Fuel tank repair and pressure testing
Oil tank repair and pressure testing
Water reservoir repair and pressure testing
Fabrication of heavy-duty lowboy trailer ramps